Portland murder: Police granted more time with suspect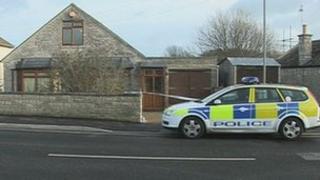 Police have been given an extra 36 hours to question a woman in connection with a suspected murder in Dorset.
The 44-year-old woman, from Devon, was arrested on suspicion of murder after a man was stabbed to death in Portland early on Wednesday morning.
Police and ambulance crews were called to a home in Park Road after a member of the public raised the alarm.
A man, thought to be in his 40s, was pronounced dead. Police are looking for witnesses.
Det Ch Insp Kevin Connolly said: "There is also a Tesco supermarket near to the address and I would urge any staff working through the night to think carefully about anything they may have witnessed.
"Any information could help us with this investigation."