Power cut shuts Bournemouth's Castlepoint Shopping Park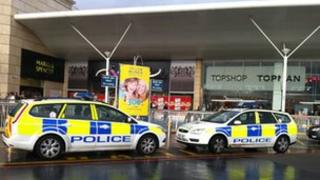 A power failure at a shopping centre in Dorset caused about 15 shops to close temporarily.
People were evacuated from many of the shops at Castlepoint Shopping Park in Bournemouth when the electricity failed at 14:30 GMT.
Peter Matthews from the park said an electrical fault shut down all stores in the west mall.
A spokesman for Scottish and Southern Electric said the power was restored by about 15:15 GMT.