London 2012: Model for Weymouth portrait sought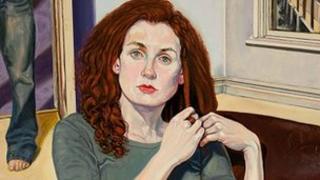 A Dorset person who explores the extremes and limits of their body is being sought as a model for a special Olympic portrait.
B-side Festival and Sherborne House Arts are looking for a model for the painting which will go on display in Weymouth during the Olympic sailing events.
Organisers are hoping to connect with the Olympics by finding someone who pushes their body.
Sandy Kirkby, of b-side Arts Festival, said: "This could be a diver, sailor, surfer, climber, weightlifter, dancer, rower, fisherman, an acrobat, a street dancer, kickboxer or someone with tattoos and piercings.
"This is a great way for local people to really get involved in the huge celebration that will be coming to Dorset and a unique opportunity to have their portrait immortalised in paint."
'Involve the viewer'
London-based artist Wendy Elia has been commissioned to undertake the painting.
She said: "My paintings of people have often been described as confrontational - I wear this as a badge of honour as I am always attempting to involve the viewer in some form of communication with the work, rather than just being a passive observer and voyeur.
"For this reason my models stare right back at you while you stare at them. Without appearing sentimental I aim to make the viewer feel something and think."
About 100 posters will be reproduced from the painting to be displayed at bus stops and billboards around Weymouth throughout the Olympic Games.
Ms Kirby said: "We thought it would be quite unique to commission a painting. Not many people have their portrait painted, apart from the Queen.
"People make communities and it would be quite nice to make a big deal of somebody else rather than a celebrity."
The deadline for people to apply to become the model is 10 February.