Bournemouth councillor describes authority as 'shambles'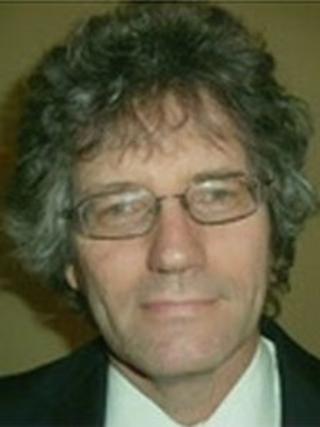 Bournemouth council has been described as a "shambles" after it emerged its chief accountant has been suspended for four months on full pay.
Stephen Parker was suspended after emailing councillors his doubts over the value of the authority's £300m deal with an outside company, Unison said.
Independent councillor Anne Rey said the cost of Mr Parker's suspension was an "astronomical waste of money".
The council said it could not comment as Mr Parker was under investigation.
In a confidential email, which was leaked to the BBC, Mr Parker expressed "serious doubts about the value for money and deliverability of the contract" with Mouchel, the company that has now taken over six of the Conservative-led authority's departments.
He also questioned whether the deal allowed the council to impose financial penalties for breach of contract, should Mouchel fail to deliver.
'Fantastic servant'
Mr Parker was escorted from Bournemouth Town Hall by his union representative on 12 October last year and suspended while an investigation is carried out.
Opposition councillors believe Mr Parker should have been treated as a whistle-blower.
Mrs Rey said: "In these hard times this should have been sorted out a long time ago.
"Day centres are shutting, staff are being made redundant and we're all told to tighten our belts so what sort of message does this send out to the people of the town?
"Stephen should never have been suspended in the first place. He is a hard working and fantastic public servant.
"You don't suspend someone because they don't agree with you."
In a statement, the council said: "This is a personnel matter that is under investigation and it would be inappropriate for us to comment further."
Council 'a joke'
Mrs Rey believes Mr Parker sent out the email as he was not given the opportunity to share his views with councillors on the Mouchel contract.
"The council has become a joke, a shambles. Up until recently it has been more like a dictatorship than a democracy," she said.
"Morale is low and the staff are very unhappy."
The council confirmed Mr Parker, whose salary has not been disclosed, remains suspended over allegations of gross misconduct, but declined to state what allegations against him are being investigated.
His position was transferred to Mouchel on 1 February, the council said.
Mrs Rey continued: "The chief executive told us Stephen's case would be dealt with before Christmas, then it was just after Christmas, now we're in mid February."
The authority's information technology, revenues, benefits, facilities management, human resources and finance departments have all now been outsourced to Mouchel.
Mouchel's share price has fallen from 147.5p in March, last year, to 10.7p. The company posted annual losses of £65m in December, last year.
Later in the month Rochdale council pulled out of a 15-year partnership with Mouchel, which had been due to expire in 2021.
'Excellent services'
Bournemouth council said the corporate performance of Mouchel has not impacted on the delivery of services at the authority.
"The transfer is part of the council's drive to increase efficiency and develop a 'hub' or base in Bournemouth to deliver excellent services and create new job opportunities," the council said.
In addition to Mr Parker being suspended, a barrister has been employed by the council to examine a complaint made by the then deputy leader Councillor John Beesley against the authority's two leading legal officers.
The authority has been hit by a series of controversies in recent years.
Former leader Councillor Peter Charon had an accusation of bullying upheld against him by the council's Standard Board.
He resigned as leader of the ruling Conservative Group following a vote of no confidence last month.
Pornography found
The Conservative group appointed Councillor Beesley as their new leader on Monday.
Other unfortunate publicity include pornography being discovered on the council laptop of previous leader Councillor Stephen MacLoughlin, while fellow Conservative councillor Richard Powell was found to have forwarded racist jokes on his mobile phone.
Both were cleared of bringing the council into disrepute as it could not be shown they were acting in their official capacities.
And former Bournemouth councillor Douglas Spencer resigned in December 2010 after being suspended from the Conservative Party by Conservative Campaign Headquarters for more than a year.
The sanction was a result of Mr Spencer's "unacceptable and offensive use of racist material that extended to a judgement about his behaviour", the party said.