Bournemouth University's midwife training facility opens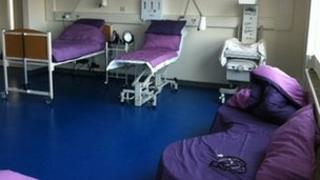 A midwife training facility has opened at Bournemouth University.
The centre is part of an £18m Portsmouth Primary Care Trust funded project to refurbish St Mary's Hospital into St Mary's Community Campus.
Professor Gail Thomas, dean of health and social care and applied sciences, who is also a midwife, said she was "delighted" with the new facilities.
"The developments at Portsmouth will enhance the experience of our east-based student midwives" she added.
The facility includes two 50 seat lecture theatres, a 16 seat PC lab, and a three bed practice skills room fitted with cameras.