Dorchester yacht broker James Williams jailed for VAT fraud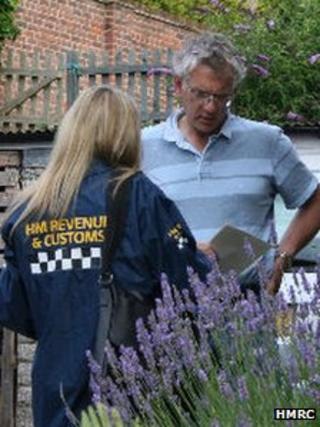 A yacht broker has been jailed for three years for a £210,000 VAT fraud involving the sale of luxury boats.
James Williams, 51, of Litton Cheney, Dorchester, was found guilty on six counts of cheating the public revenue and one count of false accounting.
He sold six luxury motor boats with VAT which had previously been supplied VAT-free for export to the Channel Islands but did not declare the revenue.
HM Revenue and Customs (HMRC) said it was "blatant attack on the tax system".
Investigators discovered that Williams charged £210,000 VAT when selling the boats to UK customers, but failed to pass the money to HMRC.
The total VAT inclusive price of the six motor cruisers was £1.4m.
'Falsified invoice'
Williams used the proceeds to send his children to private school and bought and renovated a 44-foot yacht Siri based in Portland Harbour, Dorset. The yacht has since been sold.
John Cooper, from HMRC, said: "Williams used his position as director of a yacht brokers to commit VAT fraud.
"This blatant attack on the tax system not only robbed the Exchequer of public funds, but is also unfair to those businesses that diligently abide by the rules."
Bournemouth Crown Court also heard Williams falsified a sales invoice, in the name of another company, that suggested an inflated amount of VAT had already been paid on a motor yacht.
This invoice was fabricated to make it appear that VAT had been charged on the sale of the vessel.
Williams was arrested at his home on 16 July 2009 when HMRC VAT officers became suspicious of his company, Fairline Dorset Limited's, financial activity.
He was found not guilty of one charge of cheating the public revenue.