Tributes to men killed in car crash near Didcot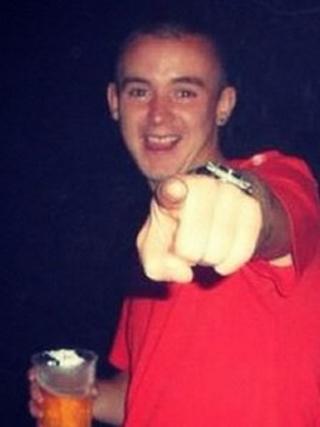 Tributes have been paid to two men who died when the car they were travelling in hit a garden wall in Oxfordshire.
Rhys Roberts, 21, and Jack Varney, 20, were in a blue Peugeot 306 that crashed on the A4130 at Hadden Hill, North Moreton, near Didcot, early on Monday.
Mr Roberts, a binman from Didcot, was described by friends as a "really popular person" who was always happy.
Mr Varney had wanted to join the Army to make his one-year-old daughter Lily-Mae "proud", his cousin told the BBC.
Mr Roberts' friend Steph Page said: "He was a true mate. If he was here now he would see how many people actually loved him and liked him.
"He was a really popular person he always had a joke, he was always happy, you'd never see him down, he was a really brilliant guy."
The occupants of the property were not injured.
Anyone with information about the crash, which occurred at 03:45 BST, is asked to contact Thames Valley Police.