Dorset home care 'not affected' by cuts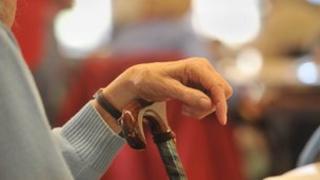 An authority aiming to save £1m by cutting its 58 care providers to eight, has said services will not be affected.
The contractors will work in partnership with Dorset County Council to provide long term care for people needing support to live at home.
Andrew Cattaway, cabinet member for adult social care, said he would ensure care continued to be "of a high quality and good value."
Dr Cathey Gardner from Advocare said "the proof will be in the pudding".
The services provided include light household duties, live-in care, night sitters, a putting to bed and getting up service, a pension collection service, and laundry service.
'Raising standards'
Mr Cattaway added: "By changing the contract agreements and improving efficiency, the council will achieve savings of £1m in the next year which will help meet the growing demand for home care services and support more people to remain independent in their own homes.
"I would like to reassure people that the level of service they receive will not be affected by the change in appointed providers.
"The new contracts will ensure that the quality and choice of services available remain high, and also cover a variety of needs, regardless of where a person lives."
Brian Westlake, chairman of Altogether Care, one of the appointed contractors, said: "We want to improve on existing services and raise the standards even higher when it comes to choice and personal control for individuals."
Dr Gardner, who runs a Poole-based carers charity, said: "It sounds very good but how were they chosen? Was it for their cheapness, or their high quality care and standards?
"In six months I'd like to see it working as a streamlined service, particularly helping those with dementia."
The appointed providers are All About Care, Agincare, First Choice, Premier Care, Candlelight Care, Axe Valley, Sure Care, Essential Care and Altogether Care.