Blue Peter Olympic event moved to Bournemouth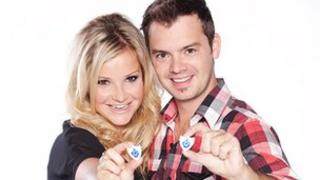 A Blue Peter Olympics event has been moved to Bournemouth after the Isle of Wight venue where it was to be held became waterlogged.
The Big Olympic Tour event, planned for Osborne House on Saturday, has been moved to Kings Park.
Executive producer Karen Gregory apologised for any "disappointment and inconvenience".
People with tickets for the 30-minute live show at 09:00 BST can use them at the new venue.
Blue Peter's Barney Harwood and guest presenter Naomi Wilkinson will present the programme.
It is also possible to attend the main part of the event, which runs until 16:00, by turning up on the day.
Aimed at children aged six to 12, the free event features a range of Olympic and sports-based activities.