Lily-Mae Jeffries' Weymouth crash death ruled accident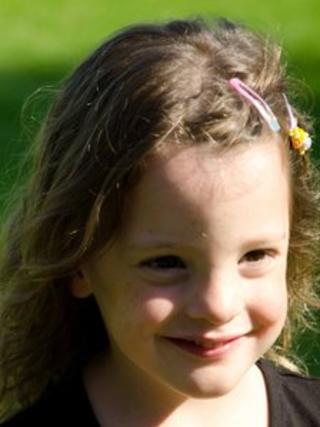 The family of a five-year-old girl killed on her way to feed ducks have said they feel more could have been done to prevent her death.
Lily-Mae Jeffries, from Taunton in Somerset, died after she was hit by two motorbikes in Weymouth, Dorset.
She was hit on the A354 on a family outing with her grandmother and two sisters on 11 March.
West Dorset Coroner Michael Johnston recorded a verdict of accidental death at an inquest into Lily-Mae's death.
The hearing at Dorchester County Hall heard the family were crossing the road near the Swannery Bridge when the accident happened.
Evidence was heard from all three motorcyclists involved in the accident.
Witnesses said the family moved slowly to begin with, but suddenly stopped in the middle of the road and apparently without noticing, stepped out in front of the three motorbikes.
'Great loss'
Lily-Mae was airlifted to Southampton General Hospital but later died from her injuries.
Her 72-year-old grandmother was seriously injured but survived.
One of the motorcyclists, Richard Watkins, from Weymouth, told the inquest the family started to cross the road and in a split second he had to decide to choose a gap.
His bike "shuddered" and he felt contact.
Lily-Mae's sisters Kaycee-Ann, 10, and Annabella, six, received treatment at Dorchester Hospital.
Solicitor Ben Jones read out a statement on behalf of the family after the hearing.
He said: "We believed at an earlier stage that this was a blame-free tragic incident that was unavoidable and had happened in the blink of an eye.
"However, we now feel because of the various witness statements and clear descriptions of events that more could have been done to prevent this great loss to our family."
Charlene and John Jeffries are now considering whether to take any further action regarding their daughter's death.