Bournemouth beach lift closes early for repairs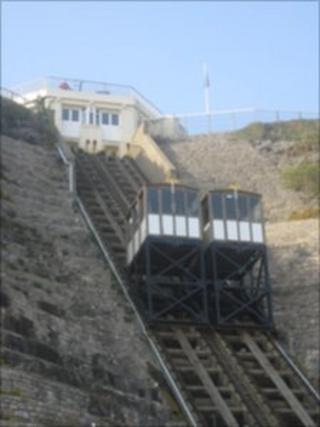 An electric cliff lift on the Dorset coast has been closed over safety concerns.
Bournemouth Council said it had closed the West Cliff lift for the rest of the year due to ongoing technical problems.
The lift, which first opened in 1908, runs on 145ft (44m) of track linking the seaside promenade and beach with the cliff top and the town.
One of three cliff railways in Bournemouth, it is expected to be working again by next April.
The council said East Cliff and Fisherman's Walk cliff lifts will remain open until the end of October.
Each lift is run by two operators, a "driver" in the top booth and an assistant in the bottom one.