Danilo Restivo to go to Italy for murder appeal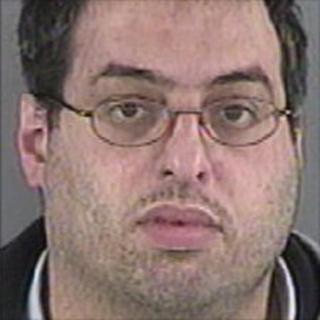 A man who bludgeoned a woman to death and left strands of hair in her hands is to travel to his native Italy to appeal over a murder conviction there.
Danilo Restivo is currently serving a life sentence in the UK for killing Heather Barnett in Bournemouth in 2002.
While in prison, an Italian court found him guilty in his absence of the murder of Elisa Claps, 16, in Potenza in 1993.
His lawyers have won the right for him to be in court in Salerno on 20 March to appeal against that conviction.
The Ministry of Justice and Home Office have declined to comment.
Italian national Restivo, 40, has been allowed to go to Italy under a temporary surrender procedure with the guarantee he will be returned to the UK to serve the rest of his sentence for mother-of-two Mrs Barnett's murder, regardless of the outcome of the Italian proceedings.
Restivo attacked Mrs Barnett, his neighbour, with a hammer before cutting her throat in November 2002. She was found with a clump of someone else's hair in one hand and strands of her own under the other.
He admitted at his trial for her murder at Winchester Crown Court in 2011 that he had cut women's hair in the past because he liked the touch and smell of it.
Restivo was given a whole life sentence - meaning he would never be released - but this was overturned after an appeal last year and reduced to a life term with a minimum term of 40 years before being eligible for parole.
Elisa Claps' decomposed body was found in 2010 in the loft of the Church of the Holy Trinity in Potenza, about 225 miles south of Rome, in the region of Basilicata. Restivo was given a 30-year sentence for her murder in his absence at that trial, five months after his conviction in the UK.