Christchurch Hospital plans 'will boost economy'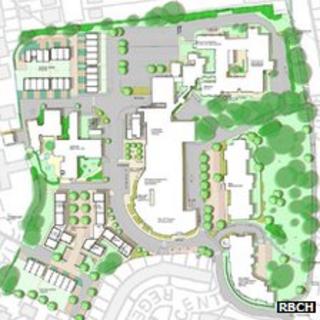 Redeveloping a Dorset hospital will boost the local economy by £30m and create 80 jobs, a trust has said.
Royal Bournemouth and Christchurch Hospitals NHS Foundation Trust (RBCH) wants to retain services at Christchurch Hospital.
It has received 1,500 letters of support since it resubmitted plans for the site, which include a GP surgery and assisted living accommodation.
Director Richard Renaut said feedback was "100:1 in favour".
The RBCH's original plans were turned down in January by Christchurch Borough Council's planning committee.
But a new application is being submitted on 14 March.
Mr Renaut added: "We would like to say a huge heartfelt thank you to the public, our patients and our staff for taking time to support this application.
"This development would not only secure NHS services at Christchurch Hospital but will also create 80 new jobs long term and bring a £30m boost to the local economy."