Stanpit Recreation Ground awarded £120,000 for revamp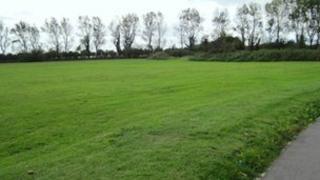 A recreation ground is to be redeveloped with a £120,000 grant as part of a bid to to discourage people from using surrounding heathland.
Plans for Stanpit Recreation Ground in Christchurch include a dog agility area and new play area.
Dorset Heathland Interim Planning Framework (DHIPF) has awarded the cash with the key aim of protecting "fragile heathland from more intensive use".
A 12-week public consultation on the plans has begun and runs until 31 May.
Christchurch Borough Council said the scheme aimed to "enhance the appearance" of the seven hectare (17 acre) site.
Wild flower areas and meadows are also planned in order to "provide a richer and more varied environment for wildlife" and benefit adjacent sites such as Stanpit Marsh.