French race yachts in Dorset firing range 'error'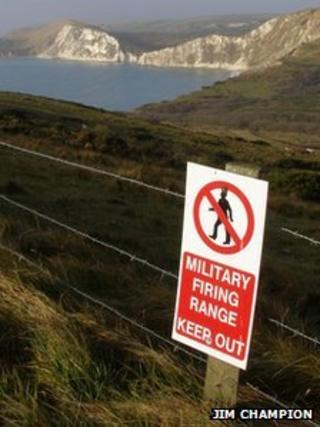 Coastguards had to send out an emergency broadcast to about 20 French yachts as they headed towards a live firing range safety zone.
The boats were taking part in a race to Ireland when they were spotted nearing a 4.5 nautical mile cordon off the Dorset coast.
The zone is set up in case shells being fired by tanks at Lulworth range ricochet into the sea.
Coastguards managed to contact the race director who diverted the yachts.
A coastguard spokesman said: "The yachts have tracking systems and you could see that they were going to race straight through the zone.
"The vessels were also warned off by the range's safety craft. It looks like there was a slight error made by the French authorities.
"Tanks are firing on land but if a shell hits something it can go out to sea which is why the safety zone is in place."
Although it was rare for that to happen, he added.