Vote 2013: Will cuts affect Dorset County Council election?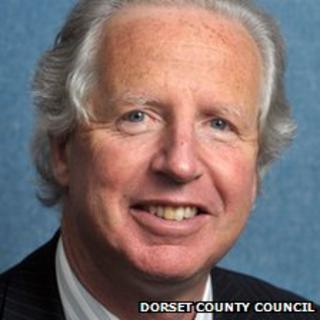 The Dorset County Council election is set against the backdrop of unprecedented levels of savings and cuts.
Already one of the lowest funded authorities in the country, it has found itself trying to save more than £80m over five years.
Dorset is, of course, Conservative heartland, and it would take a seismic shift to topple them this time round.
In 2009, they stretched their majority further, ending up with 28 of the 45 seats with the Liberal Democrats picking up 16.
Since then two Lib Dems have crossed the floor - one to the Conservatives and the other to Labour, giving the party its only seat on the council.
But whatever happens at this election - where more than 180 candidates will be standing on 2 May - there will be a new leader.
Current incumbent Angus Campbell, who last year failed to secure the Tory nomination for police and crime commissioner (PCC), is stepping down.
He said he wanted "to give someone else a chance" after seven years as leader and nearly 20 years service in local government.
The Tories may boast a decent majority but not all of their policies have pleased voters.
'Unknown factor'
The authority is forging ahead with a programme of switching off streetlights at night, which it claims will save hundreds of thousands of pounds a year.
A pilot study in Dorchester showed crime did not increase in unlit areas but PCC Martyn Underhill said he would be monitoring the situation closely.
In Littlemoor, residents managed to get the lights back on after petitioning the council which is listening to concerns on a case by case basis.
Another cost-cutting measure has seen nearly £800,000 saved by the closure of 10 smaller libraries, although eight of them have already reopened under community-led management.
But perhaps the unknown factor in this election will be the performance of UKIP.
In Dorset, they are fighting for 38 of the 45 seats, hoping to secure their first ever county councillor.
There are also a handful of independent candidates and a small number of seats targeted by the Green Party.
But an attempt by the British National Party to put candidates up in two of the wards went awry.
In Purbeck, Simon Lane's nomination was invalidated over an error with the elector number, while in Wareham, William Kinnett withdrew his nomination.