Reece James shooting: Fourth man jailed for flat shooting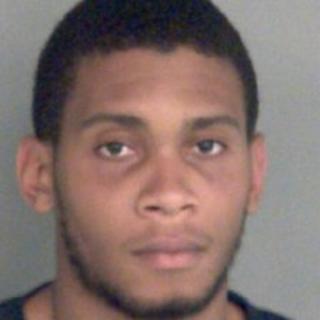 A fourth man has been jailed for his part in the shooting of a 21-year-old man at a Dorset flat.
Jarome Parkinson from Dover Street, Folkestone, Kent was sentenced to 18 years in connection with the death of Reece James on 25 July, 2012.
The 25-year-old was convicted alongside three other men of manslaughter following a trial at Winchester Crown Court last month.
He will also serve a four year concurrent sentence for drug offences.
Kieron Wellington, 30, Wayne Stephenson, 34, and Keifer Hutchinson, 23, all from London, were each sentenced to 16 years at an earlier hearing.