Facebook post by Lee Hepburn claims sentence 'a result'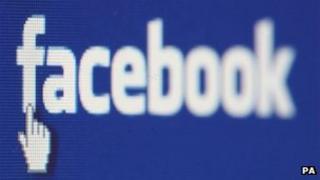 A man jailed for driving and drug offences after a high-speed police chase told friends on Facebook he "had a result" with his sentence.
Lee Hepburn, 26, of Bournemouth, was jailed for 30 months on 19 December at the town's crown court.
He later wrote on the social networking site: "Had a result today got 30month be out before my lil mans bday."
The Ministry of Justice (MoJ) said it was "totally unacceptable" for prisoners to access such sites.
More than 30 people "liked" the comment, with one writing underneath: "Brilliant result, can't believe how nice the judge was."
Hepburn had pleaded guilty to three counts of possessing cannabis totalling more than £10,000 with intent to supply, as well as dangerous driving, failing to stop and two counts of driving while disqualified.
'Stripped of privileges'
Following his comment about his sentence, Hepburn continued to post messages on his Facebook page.
Early in December, he wrote: "Wish I was there for my baby girls party today but you know they saying you do the crime got to do the time".
That message was followed on 23 December with one that read: "Fnx for all the birthday messages cant wait to see my kids tomoz."
On Boxing Day, he posted: "Happy christmas everyone i will be out for the next one x."
His profile page has since been removed from the site.
A MoJ spokesman said the Justice Secretary "has made clear that it is totally unacceptable for prisoners to access social networking sites".
"Those who break the rules will be dealt with severely, and no prisoner should be in any doubt that if they are found with a mobile phone or any other illicit items, they will be stripped of their privileges and reported to the police for further action."