Blandford nursery closures U-turn welcomed by parents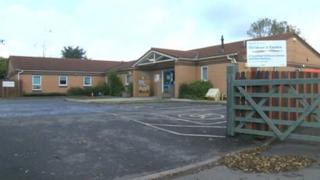 Plans to close two nurseries and an out-of-school club used by 250 children in north Dorset have been shelved after protests by parents.
Dorset County Council had claimed projected losses for the services would reach £134,000.
But the authority now believes that nurseries are important in a rural area and said it has a "new model" for administering them.
Parents said the decision "means a great deal".
In October, Dorset County Council said it could no longer afford to run Blandford Nursery, Shaftesbury Nursery and Oscar's Out of School Club in Blandford.
The Conservative-run authority cited rising costs and the loss of government grants as the reasons it was no longer viable.
Rebecca Knox, councillor with responsibility for children's services, said, despite holding talks with alternative providers for the nurseries, the council had a "new model from September which should mean there is no need for a subsidy".
She did not comment on possible staffing reductions and did not rule out raising fees.
"Let's be flexible - the most important thing is to ensure that there is nursery provision parents and children can access," she added.
The out-of-school club will continue to operate as before as it was deemed "cost-effective".
Parents had said there was "panic and a lot of upset" at the plans as they would have led to a shortage of nursery places in the towns.
Campaigner Sam Elliot said: "It means a great deal. To have a nursery provision eight until six will help a lot of working families.
"Everyone can carry on with their working lives without having to worry about where their children are."