Blandford Cemetery chapel reopens after arson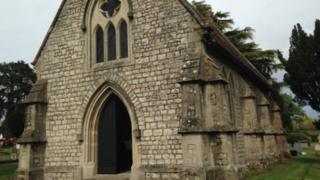 A Victorian cemetery chapel in Dorset has reopened after repairs following an arson attack.
More than £30,000 of damage was caused to the chapel at Blandford when a fire was deliberately started in September.
Built in 1855, it is believed to be the only Anglican church in Dorset with its original layout of inward facing pews.
Speaking at a re-dedication service, Bob Brannigan of Blandford Town Council, described the restoration work as "very impressive".
A man has since been jailed for arson in connection with the fire.