Richard Drax MP's estate solar farm review dropped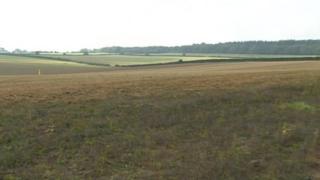 A legal challenge over a council's decision to approve plans for a 175-acre solar farm has been dropped.
The development in Mapperton was to be installed on land owned by South Dorset MP Richard Drax.
Campaigners won the right to a judicial review, and developers Good Energy said it had decided not to contest the review following legal advice.
More than 112,000 panels were due to be installed at the Charborough Estate.
East Dorset District Council gave permission for the farm last year.
Good Energy said it was currently reviewing options for the site before deciding what to do.
The one-day hearing was due to take place in Bristol on 1 May.