Paedophile Benjamin Ashman jailed in 'largest ever indecent image case'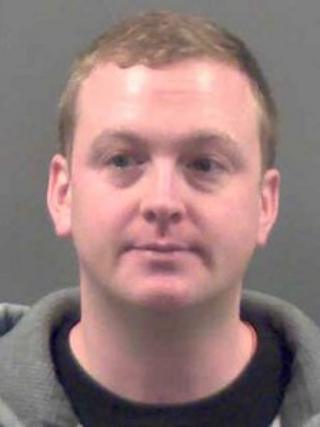 A paedophile has been jailed in what Dorset Police has described as the "largest child indecent image case" it has ever investigated.
Benjamin Ashman, 37, of Bournemouth, was discovered distributing indecent images of children to fellow paedophiles around the world.
He pleaded guilty to 30 counts of possessing, distributing and taking indecent photographs of a child.
One of his victims included a four-year-old girl.
Ashman was jailed for 18 months at Bournemouth Crown Court on Friday.
Dorset Police said he was identified after another force informed its paedophile online investigation team that it had recovered a conversation from a computer between Ashman and another convicted sex offender.
Officers spent "hours" analysing "extreme and horrific material of the worst classification of abuse" found on his computer.
In a statement, the force added: "This was the largest child indecent image case ever investigated by Dorset Police and required a dedicated team due to the sensitivity and specialised investigative methods used.
"Hundreds of explicit and shocking text messages were also recovered on Ashman's mobile phone between himself and another offender along with more images of the UK child."