Injured man rescued at Poole Harbour entrance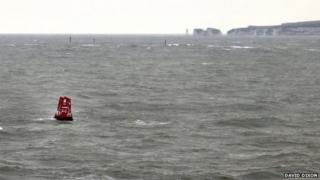 A man had to be rescued by a lifeboat team after injuring his back on his sea scooter at Poole Harbour in Dorset.
He was spotted in trouble in the water by the crew of a passing power boat who alerted Portland Coastguard.
The Poole Inshore RNLI Lifeboat was sent to rescue the man, who was located by the first marker buoy in the Swash Channel on Saturday afternoon.
He was given pain relief and first aid treatment and was moved to open water from where he could be airlifted.
The injured man was then transferred to Poole Hospital.