Seven charged after Boscombe police drugs raids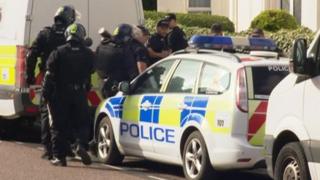 Seven people have been charged following police raids over two days in Bournemouth.
A total of 29 people were arrested when police searched 21 properties in the Boscombe area of the town, beginning at 09:00 BST on Tuesday.
A 20-year-old London man, two 43-year-old Bournemouth men and four Bournemouth women - aged 32, 33, 40 and 47 - were charged with drug offences.
The ages of those arrested during the raids ranged from 17 to 59.
One man was arrested on suspicion of breach of an ASBO and a 15-year-old boy was arrested over an immigration issue.
A 20-year-old man was later released without charge.