Dorset County Council approves adult care plan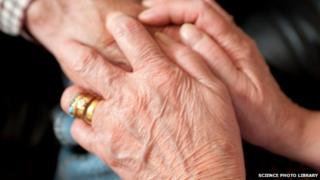 Plans to transfer care for 1,500 adults in Dorset to a local authority trading company (LATC) have been approved.
Dorset County Council's cabinet voted in favour of the plans, which will see it create an LATC.
The council has said the plans will enable more people to receive social care and will provide "vital savings".
However, Unison has previously expressed fears about how staff will cope with the potential extra business the plans could create.
The LATC would provide the same service the authority offers currently but would allow it to generate revenue by providing care privately, the council said.
People who receive direct payments - money provided by social services to pay for care - are among those the council would be able to care for under the new plans.
The council has said the plans would save it about £6.8m over five years.
Jill Haynes, the council's cabinet member for adult social care, said: "We don't want to sell off our care services, and the implementation of this new organisation will allow the council to retain control of these."