North Dorset agrees tri-council merger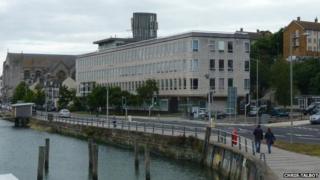 North Dorset District councillors have voted to merge with two other authorities as part of a "tri-council" arrangement.
It has been claimed the merger, which also includes West Dorset and Weymouth and Portland councils, will save £6m by 2020.
North Dorset has followed West Dorset into agreeing the move with Weymouth and Portland to vote on Thursday.
The authorities would share one chief executive and senior management team.
A "single workforce" would also be created but it is has not been made clear how many job losses there will be.
Each council will continue to set its own budget and remain independent, but will work from one office.