Dorset County Hospital wards closed by norovirus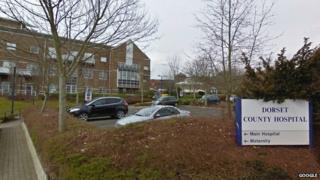 Two wards at a Dorset hospital have been closed because of a vomiting bug.
The Barnes and Hinton wards at Dorset County Hospital have been closed to new admissions to prevent the spread of norovirus.
A hospital spokeswoman has asked people who have been vomiting or had diarrhoea to avoid visiting friends or relatives at the hospital until they have been symptom-free for 48 hours.
There have been 17 people affected by the bug.
The illness was "widespread in the community", a hospital spokeswoman said.
The Hinton ward was closed on Monday and the Barnes ward was shut on 19 January.