Sherborne Hotel site 'to be redeveloped'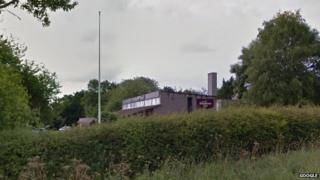 The site of a hotel in Dorset is to be redeveloped, a firm has said.
Developer Quantum Group said it had purchased 5.4 acres (2.1 hectares) of land at the Sherborne Hotel site on Horsecastles Lane, Sherborne.
The Bournemouth-based firm said it was in the process of exploring potential redevelopment options.
In 2013, plans to demolish the 60-room hotel and build a Tesco, which prompted protests led by ex-Blue Peter presenter Valerie Singleton, were scrapped.
Quantum Group, which specialises in the commercial, residential and care sector, said it hoped to share further information about the site, off the A30, later in the year.
The hotel has declined to comment.