Branksome Tesco contaminated fuel: Man charged in Essex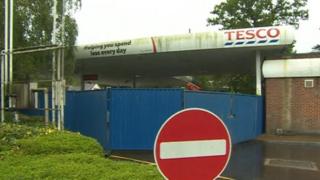 A 57-year-old man has been charged after contaminated diesel was sold at a Tesco petrol station in Dorset.
Dozens of motorists broke down after filling up from the forecourt in Branksome, Poole last September.
Jeffrey Wheeler, has been charged with fraud by false representation, theft from his employer and permitting production of cannabis.
Mr Wheeler, of Atherstone Road, Canvey, Essex, is due before Basildon Magistrates' Court on 12 March.
The petrol station was forced to close for nearly two months while investigations were carried out.