North Dorset approves 'tri-council' partnership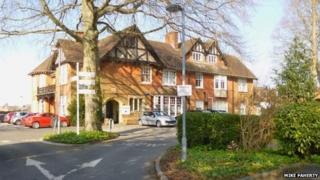 Councillors at North Dorset District Council have agreed a deal to establish a "tri-council" partnership with two neighbouring authorities.
Matt Prosser, who is already chief executive of West Dorset and Weymouth & Portland councils, will head all three authorities.
He will take up his position as head of North Dorset on 1 March, following Liz Goodall's retirement.
The two other councils are expected to approve the deal next week.
The "tri-council partnership" of Weymouth & Portland Borough Council, North Dorset and West Dorset district councils aims to save £6m by 2020.
Workload concerns
West Dorset District Council leader Robert Gould said there were "no plans for large-scale job reductions".
Mr Gould said most savings would come from removing senior management roles.
The councils are also looking to move from older offices, which they will sell to raise additional capital.
Unison South West previously said the agreement "may help to secure the long-term viability of the councils".
However, it said staff had already been hit by significant reductions in the workforce as well as increased workloads.