Portland school's trip details 'not destroyed' by inmates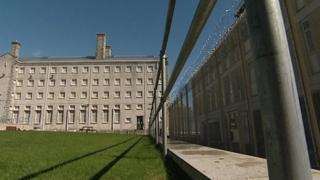 Documents containing school trip details which were sent to a prison for disposal were not properly destroyed, an academy has said.
Portland Aldridge Community Academy (IPACA) had been using a shredding service at Portland Young Offenders Institution.
The school said a paper containing pupils' details had not been destroyed "in the manner it would have expected".
The Prison Service said it was taking the matter "very seriously".
A spokesperson added: "This incident is being investigated as a matter of urgency."
In a statement IPACA said it immediately spoke to parents of students who went on the trip after learning what had happened.
The academy said it had informed the Information Commissioner, OFSTED and the Department for Education and had now launched its own independent inquiry.
Following the security breach on 24 February the school said it would no longer use Portland's waste disposal service.
Prisoners routinely destroy non-sensitive documents to produce flammable briquettes out of shredded waste, the prison said.
Portland has been an adult/young offenders institution since 2011 and has a capacity of 580.