Navitus Bay wind farm planning process ends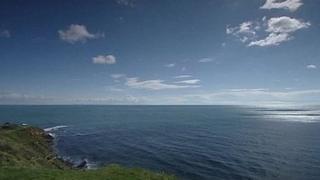 A government examination of plans for a £3.5bn offshore wind farm that developers say could power up to 700,000 homes has closed.
The Planning Inspectorate has spent six months studying the Navitus Bay project for 194 turbines off Dorset, Hampshire and the Isle of Wight.
The impact on tourism from the wind farm which would occupy an area of 153 sq-km (59 sq-miles) has caused concern.
The inspectorate must report to the Secretary of State by June.
The government then has three months to decide whether to grant or refuse the development.
After that there is a six-week window to challenge the decision in the High Court.
All local councils except the Isle of Wight Council are against the scheme.
Bournemouth Borough Council is calling for the project to be rejected, claiming it would take £6.3bn out of the local economy and 4,923 jobs would be lost over the life of the project.
Navitus Bay said the project was expected to being £1.6bn of economic value to the area would create about about 1,700 jobs during the four years it takes to build and 140 local permanent jobs.