Couple reunited with wrongly-donated wedding album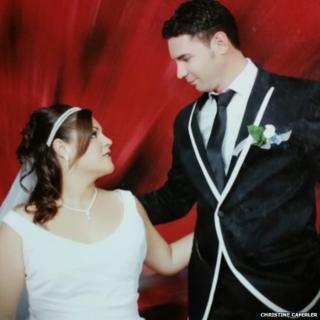 A couple who mistakenly dropped off their wedding album at a charity shop have been reunited with the "precious" photos.
Christine and Cagatay Caferler donated a box to the shop in Winton, Bournemouth, believing it contained an old heater.
Staff found the albums inside and passed them on to police, who posted an appeal online.
A friend recognised the couple and the photos were returned to them.
Mrs Caferler said she had handed over the box of wedding and baby photos to the Sue Ryder Charity shop "without thinking that there was something else inside".
"I certainly would've been devastated to have lost them," she said.
She said she was "very grateful" to shop staff and police.