Council rejects Dorset Waste Partnership action plan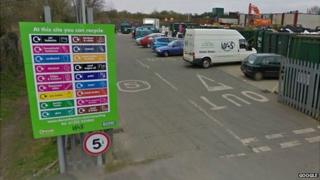 An action plan agreed after a waste service overspend of £2.8m has been rejected by a local authority.
Plans to improve Dorset Waste Partnership (DWP) were approved in March by a joint committee.
Weymouth and Portland Borough Council said it would not endorse the plan as it wants further issues addressed.
A review of the partnership, which provides waste services for seven Dorset councils, was undertaken over "legal breaches".
The proposals in the the 37-point improvement plan are being implemented by DWP and will not be affected by the decision from Weymouth and Portland council.
'Poor performance'
The borough council rejected the plans because it wanted DWP to "acknowledge and act upon the poor performance of the waste service in the borough as a matter of urgency."
It also asked for a business case with "alternative service delivery models" to be submitted.
The remit of the action plan includes monthly meetings of partners, better monitoring of vehicle hire and clearer allocation of budget responsibility.
The review was prompted were concerns over the overspend, legal breaches over tendering rules and vehicle insurance.
Director of the partnership, Steve Burdis, remains suspended while an independent-led investigation takes place.
DWP is overseen by a joint committee made up of councillors from Christchurch Borough Council, Dorset County Council, East Dorset District Council, North Dorset District Council, Purbeck District Council, West Dorset District Council, Weymouth and Portland Borough Council.
Its staff are employed by Dorset County Council.