Cyclist rescued after Bournemouth East Cliff fall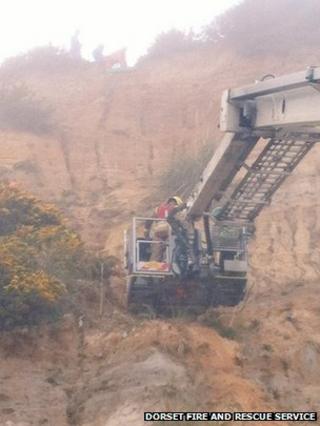 A cyclist has been rescued after falling 40ft (12m) down a cliff face in Bournemouth, Dorset.
A rescue team, which included coastguards, fire, police and paramedic crews found the man on an unstable part of East Cliff on Thursday evening.
The man is believed to have come off a path near the Red Arrows pilot memorial.
It took two hours to rescue the man who was stretchered to safety by fire crews using an aerial ladder platform.
He was taken to hospital with back injuries but his condition is not known.