Bournemouth Pier road repair works disruption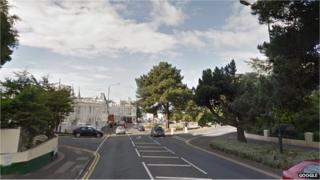 Motorists have been warned to expect disruption as work gets under way to repair a "significantly damaged" section of a major coastal road in Bournemouth.
Bath Road, which goes past the pier, is set to be rebuilt between the St Peter's and Lansdowne roundabouts.
Bournemouth Borough Council said the damage was largely due to severe winter weather in recent years.
Repairs are expected to be completed by 22 May. A diversion is in place.
Ian Kalra, the council's head of transportation services, said: "In an effort to avoid additional disruption, these works have been planned to take place at the same time as works being carried out by Southern Gas Networks and Bournemouth Water."
He said the work would be carried out "over a number of extended daytime and early evening shifts".