Second arrest after man hit by motorbike in Weymouth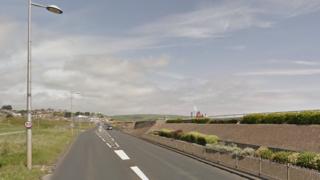 A second man has been arrested following the death of an 87-year-old man who was hit by a motorbike while crossing a road in Weymouth.
Christopher Dursley died at the scene as he walked across Preston Beach Road with his wife on 11 October.
A 26-year-old man, from Dorchester, has been arrested on suspicion of causing death by careless driving.
A 31-year-old man, also from Dorchester, was previously arrested on the same charge.
Both men have been bailed until 20 January.