East Dorset District Council u-turn over unitary council plans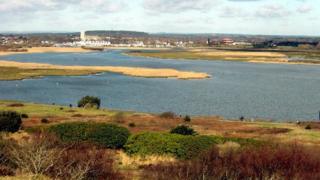 East Dorset councillors have made a u-turn over plans for a unitary council.
Dorset county councillors have already supported the creation of two unitary authorities as part of devolution plans.
East Dorset District Council (EDDC) previously voted against being involved in negotiations, but has now reconsidered.
Proposals include creating one authority for Bournemouth and Poole, and another for the rest of the county.
Four members maintained their opposition to the proposals during a full council meeting on Monday.
A second option for a merger is to have one unitary authority for Bournemouth, Poole and Christchurch and another for the other local councils.
EDDC leader Ian Monks resigned ahead of a December vote on the issue, when full council voted 20 to eight to reject the merger.
In its report, the authority said it now seemed "wise to support the business case work and so be in a position to influence the debate on its own terms", given there was already "significant activity" in other parts of the country relating to local council structures and because the Secretary of State "now has the power to unlock changes should he choose to do so".