Thousands oppose Poole parking charges plans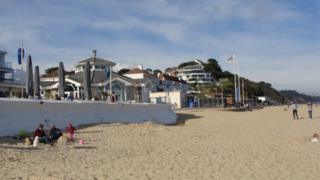 More than 10,000 people have opposed plans to introduce on-street parking charges in Poole.
The borough council wants to introduce pay and display parking in roads close to the town's beaches and at some recreation grounds.
Three proposals are being considered, including charges in Sandbanks on Panorama Road, Salter Road, Grassmere Road, Seacombe Road and Brownsea Road.
Five petitions were handed to the full council meeting on Tuesday night.
Parking charges at Upton County Park, Whitecliff, Hamworthy and Rockley Park are also being considered by Borough of Poole Council.
Objectors are concerned visitors would be deprived of access to parks and beaches, and motorists would be forced to seek alternative free parking in residential streets, causing problems for residents.
Home town holiday
Frazer Ely, chairman of Poole Harbour Canoe Club, said the council was "loading costs" on to the club, which aims to offer access to canoeing at "minimal cost".
Some club members argued the parking would cost more than the canoe lessons.
Poole resident Zac Fairbank said he and his family holidayed in their home town, and added: "I think it's wrong that they want to charge families to access the beach."
The council said it was currently analysing the consultation responses to the plans, including the petitions.
Transport councillor Drew Mellor said: "We are really proud of our natural landscape in Poole and we need to make sure it's sustainable for the future - part of that is looking after the transport infrastructure, including parking.
"We are not looking to charge for access to public space, but we are consulting on what residents think about potential parking charges."