Wareham Community Hospital defibrillator stolen: Police left baffled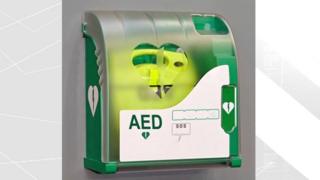 Police have been left "scratching their heads" over the theft of a life-saving defibrillator from a hospital.
The device, which cost more than £1,000, was taken from Wareham Community Hospital in Dorset.
A defibrillator is used to treat life-threatening conditions that affect the rhythm of the heart.
Dorset police said the device could not be used "at will" and would be "useless on a night out or for effectively dealing with a snoring partner".
A police spokesman in Purbeck said: "From time to time we are left scratching our heads at the behaviour or conduct of some individuals, and today is one of those days."