Bournemouth Airport sold by Manchester Airports Group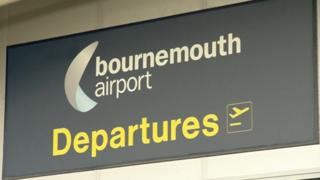 The owner of Bournemouth Airport has sold it for an undisclosed sum.
Rigby Group PLC has bought the airport - which serves about 700,000 passengers - from Manchester Airports Group (MAG).
The Stratford-upon-Avon-based company already owns three other regional UK airports - Norwich, Exeter and Coventry.
Charlie Cornish, chief executive of MAG, said an integration plan was in place to "maintain business as usual for passengers and customers".
MAG said it had sold the airport to concentrate on improving its larger sites at Manchester, London Stansted and East Midlands.
Steve Rigby, Rigby Group's chief operating officer, said the deal would provide "job security for existing staff".
"While already a well-run and robust operation, Bournemouth Airport is ripe for growth," he said.