Boys, aged 13 and 14, arrested over Bournemouth teen stabbing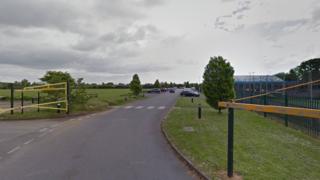 Two boys, aged 13 and 14, have been arrested in connection with a stabbing in a Bournemouth park.
A 16-year-old boy was taken to hospital with serious injuries to his chest and face in Pelhams Park at 20:30 GMT on Saturday, Dorset Police said.
Officers said the attack came following an "altercation" between the victim and two teenage boys on bicycles after one of them pulled out a knife.
The boys, who are from the town, were arrested on suspicion of assault.