Essex teenager jailed for 18 years for stab murder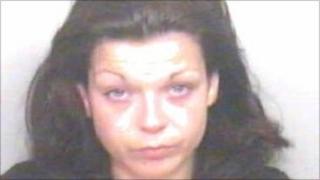 A 19-year-old woman has been jailed for at least 18 years for murdering the man she lodged with at his home in Essex.
Daniel Thomas, 59, was found dead at Darnley Road, Grays, in May 2010 with stab wounds to the chest and his throat cut.
Priscilla Scamp, from Centurion Way, Purfleet, was convicted of murder at Chelmsford Crown Court.
Det Chief Insp Dave Peplow said Scamp had taken advantage of her victim who was described as a "vulnerable" man.
He said: "Daniel Thomas was a vulnerable man who befriended a number of young people, relying on them for company and friendship in return for a place to stay or hang out.
"Priscilla Scamp took advantage of him, using his loneliness to her own advantage while lodging with him.
"We may never know exactly what happened on the day he died. She admits that she fought with him and he died after his throat was cut and he was stabbed a number of times."