Day long prayer vigil held in Chelmsford for unemployed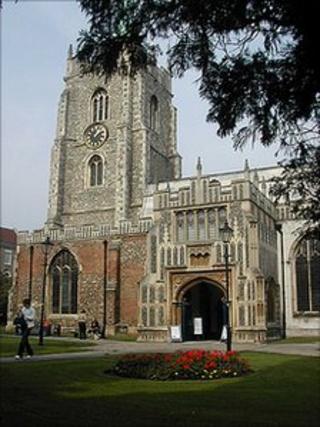 A day long vigil has been held to pray for those affected by the recession and high unemployment.
Prayers were led on Tuesday at Chelmsford Cathedral by church leaders and those working with the unemployed.
The Dean of Chelmsford, the Very Reverend Peter Judd, said: "People will be, if they come, really informed and information leads to action."
A public prayer service, led by the Bishops of Chelmsford and Brentwood diocese, was also held.
The action was organised by the Reverend Raymond Draper, the Bishop of Chelmsford's advisor on unemployment.
'Heaviest burdens'
"One of the things which I think is an essential ingredient in actually responding to unemployment is understanding what is going on," said Mr Draper.
"It's only in the light of that, do I think that we see the scale of the challenge people are facing.
"We can then see the steps we can take to support people who carry the heaviest burdens in this recession."
The event was open to all faiths.
"This isn't the end. There is another vigil taking place in Harlow tonight at the town centre church of St Paul's," Mr Draper added.
"They have a vigil prayer in the light of recession, so I think this vigil is clearly sparking other vigils across Essex."