Apprenticeship centre in Basildon goes ahead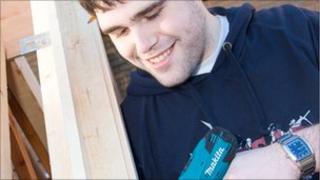 A £10m project to expand a vocational college in Essex to train 250 construction industry apprentices has been given the go ahead.
The plans for Prospects College in Basildon had been in doubt because of a government review of funding pledges.
The college said it would now open in September 2012 after an independent report backed ministers' plans to fund an increase in apprenticeships.
The college has agreed to contribute £2m of its own money towards it.
Builders will return in the early summer to the Luckyn Lane centre to complete the extension.
It will include new workshops, seminar rooms, a restaurant and a learning resource centre.
'Always determined'
It means that the college can deliver the 250 construction apprenticeships it had planned.
About 500 engineering, manufacturing and further education students are already being trained at the complex.
The chief executive of Prospects Learning Foundation, Neil Bates, said: "Prospects College was always determined that the expansion plans should go ahead and Basildon will now have some of the best technical vocational facilities in the country.
"It means that more of our local young people will be in pole position to land jobs as the economy recovers instead of employers having to rely on skilled workers from other European countries."