Saffron Walden Pupils 'burned' in ash assembly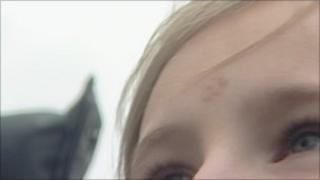 Several children suffered minor burns while taking part in an Ash Wednesday assembly at their school in Essex.
The seven to 11-year-old pupils had cold ash smudged onto their foreheads at Dame Bradbury's School in Saffron Walden on Wednesday.
The ash, which was from wood and not the recommended palm, caused an alkaline burn.
The school said it obtained immediate medical advice and that parents have been very supportive.
No children were seriously hurt or kept out of class.
Headteacher Jane Crouch said: "This unfortunate incident arose out of a well intentioned assembly for the pupils and we deeply regret any distress caused to the children and parents."
She advised parents to contact their GP if the burns worsened.
The Christian Ash Wednesday ritual involves receiving a mark of ashes on the forehead as a token of penitence and mortality.