Witham International Puppet festival will go ahead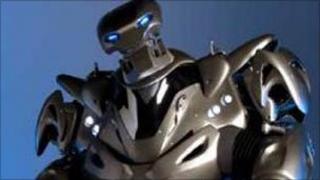 A puppet festival in Essex has received a lifeline after getting extra funding.
The Witham International Puppet Festival had been short of £8,000 after funding from Conservative-led Braintree District Council (BDC) came to an end.
However, event organisers Witham Town Council has successfully bid for the BDC's Witham Local Committee to make up the shortfall.
The event attracts more than 20,000 visitors to Witham as well as puppeteers from around the world.
Witham Town Council, which has no overall control, pays £18,000 towards the festival which costs £30,000 to put on.
The loss of the previous additional funding had put the 13th running of the event in doubt.
Witham town clerk Audrey Harrington said the event attracted up to 24,000 people.
"The shops and business in Witham do well from the day. It puts Witham and Essex on the map."
'International flavour'
Mrs Harrington said in previous years the festival had attracted puppeteers from as far afield as Holland and Australia.
"This year we have been approached by puppeteers from all over the world - South America, Israel, Turkey and the United States," she said.
"But we've had to turn them down because we can't afford their travel expenses to come over here.
"We do need to have that international flavour because that's what the puppet festival is."
She added: "Maybe if money becomes tighter then members of the town council will decide to not go ahead in future years.
"But let's not worry about future years, let's think that this year. We're going to have a puppet festival, it's going to be spectacular."
The festival, on Saturday 17 September, will include acts from small glove puppets to life-size robots.