Live music could return to disused Chelmsford venue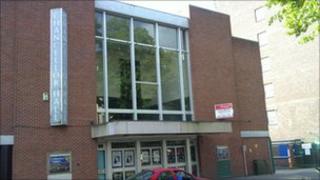 Live music could return to a disused venue in Essex before the end of 2011.
Chancellor Hall in Chelmsford, which once hosted the likes of The Clash, Ultravox and Siouxsie and the Banshees, has stood empty for several years.
Entertainment company Premier Leisure has submitted a planning application to revamp the building for use as a music venue and nightclub.
If approved, chief executive Steve Webb said renovation work could start in June and be completed before Christmas.
Mr Webb said they hoped to re-establish the venue on the live music scene.
"For the bands who are doing the UK circuit we'd like to be one of the venues that they'd like to perform in," he said.
"We would also like to have local bands of an evening, so we can mix it as well as having DJs.
"I see nightclub's changing where you've now got to entertain people; you've got to have more entertainment than just a DJ," he added.
70s heyday
The entertainment venue in Victoria Road was built on the site of the former Corn Exchange when the town centre was redeveloped in 1971.
Maurice Hyde from the Chelmsford Rocks website, which charts the history of live music in the town, said its heyday was in the 1970s and 80s.
"The Chancellor, and the Corn Exchange before it, was the sort of place where you'd go to see a band on a Saturday or Sunday night and on Thursday you'd see them on Top of the Pops," he said.
"It's been closed for a number of years and it would be great news to bring it back as a music venue again.
"It's down to the youngsters of the town today to see if they support it and the promoters to bring the right acts in."
Chelmsford Borough Council will consider the application later this month.