Man charged after woman's crash death on A12 in Essex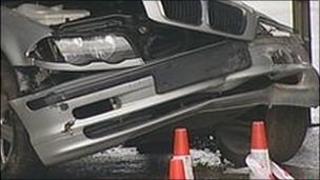 A 51-year-old man has been charged with causing the death of a woman in a crash on the A12 in Essex last year.
Mafalda Sofia Do Nascimento Pio, 34, from Ipswich was a passenger in a BMW car that hit a bridge at Dedham on 26 September.
The man, also from Ipswich, was charged on Monday with causing death by dangerous driving and other offences.
He has been released on police bail to appear at Colchester Magistrates' Court on 30 June.
The man is also charged with making a false statement to obtain insurance, causing death by driving a vehicle whilst unlicensed, causing death by driving a vehicle whilst uninsured and possessing an identity document with intent to deceive.