IPCC's report on Essex murder of Maria Stubbings 'inaccurate'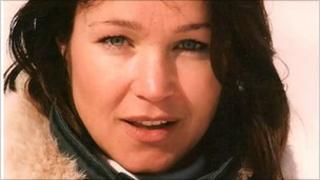 A police watchdog's report into the death of a woman murdered by her ex-boyfriend has been removed from its website after inaccuracies were found.
Maria Stubbings, 50, died in 2008 when she was strangled in her Chelmsford home by convicted killer Marc Chivers.
In December, the Independent Police Complaints Commission said serious police failures meant she was not afforded the protection she deserved.
It said it had temporarily removed the report from its website.
'Internal review'
An Independent Police Complaints Commission (IPCC) spokesman said "some further questions have arisen in relation to the scope of the investigation and inaccuracies in the report".
"We are internally reviewing the investigation prior to deciding how to proceed," a spokesman said.
The original IPCC report called for a change in the law relating to people convicted abroad.
In response, Essex Assistant Chief Constable Derek Benson said he had apologised to Ms Stubbings' family for the "inadequate" response by his force.
The report said that in July 2008, Chivers assaulted Ms Stubbings and a risk assessment was carried out by Essex Police and Chivers was considered a "very high risk perpetrator".
In October 2008 he was convicted of assaulting Ms Stubbings and received a four-month jail sentence but as he had already served time on remand he was released immediately.
Chivers had previously been convicted of the murder of a girlfriend in Germany in 1993 and had served 15 years in jail before being deported back to the UK.
He was given a whole life sentence for Ms Stubbings' murder at Chelmsford Crown Court in December 2009.